Competitive Gymnastics at Axminster currently offers 4 selected groups for those children who we feel have the correct attitude and physical potential to do competitive gymnastics. Entry to all groups is via a trial and the ability to meet the set criteria. These groups are split into the following:
Women's Advanced Recreation/Intermediate
These groups are for children to progress along an advanced recreational route and compete locally on 2 or 3 pieces out of Floor, Vault, Trampette + Beam.
Development Competition Group – 1.5hrs
Advanced Recreation/Intermediate (boys & girls) – 2hrs
Advanced Competition Groups
Advanced floor & vault :  2.5-5hrs :
This group trains on floor, vault and trampette and they work to a higher standard and compete locally on these pieces.
Artistic/Squad
4-15hrs/week (for girls aged 6+)
Squad – 9+ hr /week and focus on floor, vault, beam and bar. They work towards county, regional and national artistic competitions
Display
2 hours training (girls and boys aged 6-16yrs)

This is a performance based group who spend all their time working on floor skills, flexibility and strength work specifically on routine work for shows and displays which includes some pair and group work.
They will participate in a number of displays or shows per year and may get additional opportunity to do individual competition on a variety of apparatus.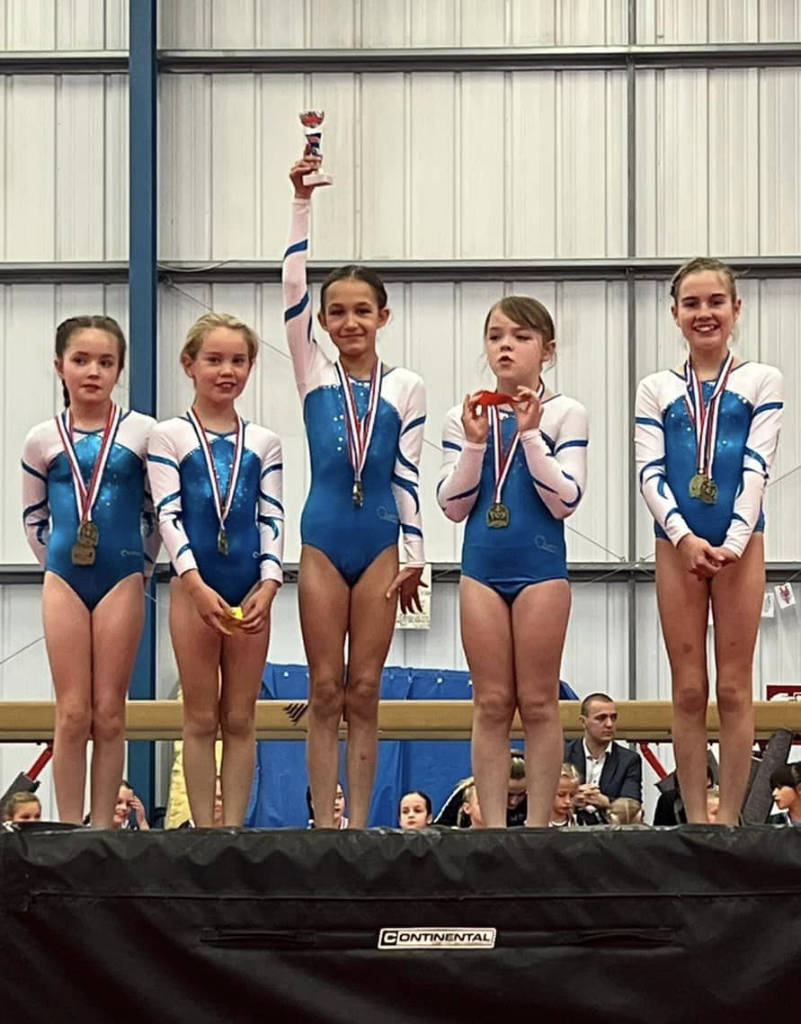 Fees
Fees will be discussed personally with individuals as they are potentially selected for certain groups.